Discussion Starter
·
#1
·
Hey guys,
I always wanted more out of my Diavel's headlight, so I did a few mods until I finally installed the 2015 Gen 2 headlight on my 2013 Gen 1 Diavel. The conversion wasn't that difficult, but since I had the Rizoma handlebars and windshield which I like, I wanted to keep them with the new Gen 2 headlight.
So I had to keep the upper headlight cover, which needed to be trimmed in order to fit the lower Gen 2 headlight bracket, which is different from the Gen 1. The final result is below.
In terms of light output, my previous mod with the 2 Bi-Xenon HID projectors are by far much better than the Gen 2 LED headlight output, but I liked the looks of the Gen 2 better, and since I don't ride much at night, it won't make a difference for me.
So here are the pics:
Gen 1 OEM Headlight which you all know: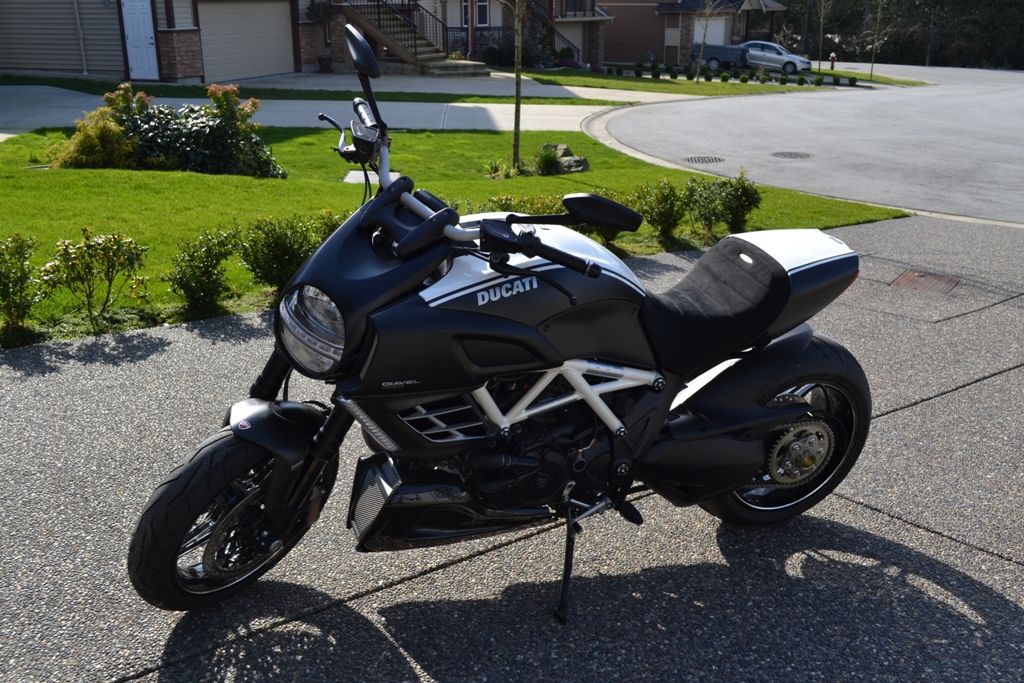 Moded Gen 1 OEM Headlight with the two Bi-Xenon HID projectors
Gen 2 LED Headlight Conversion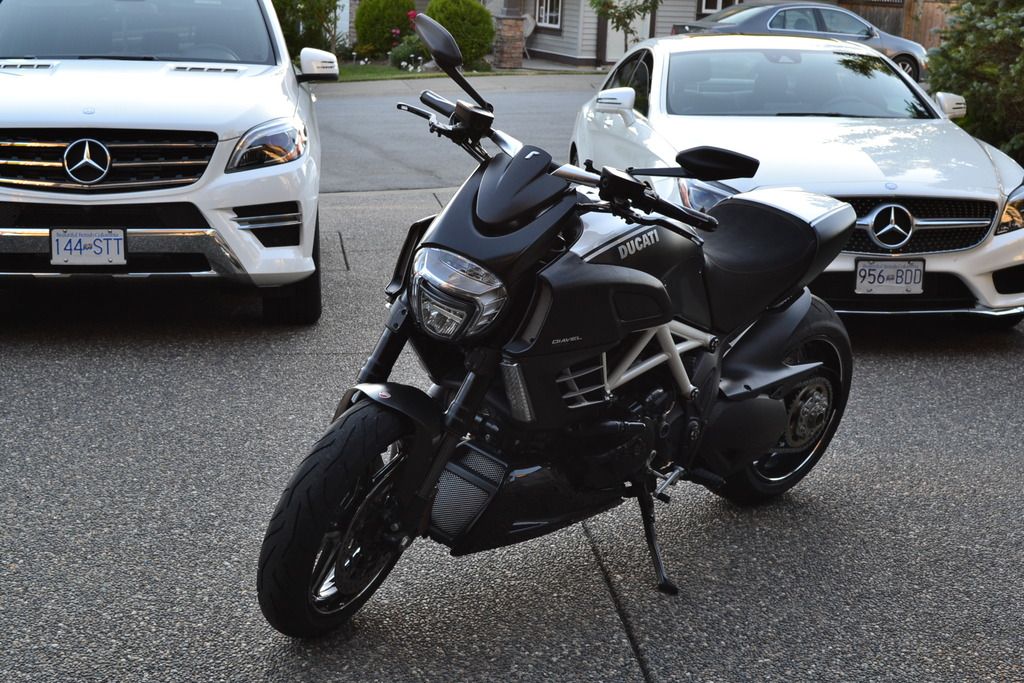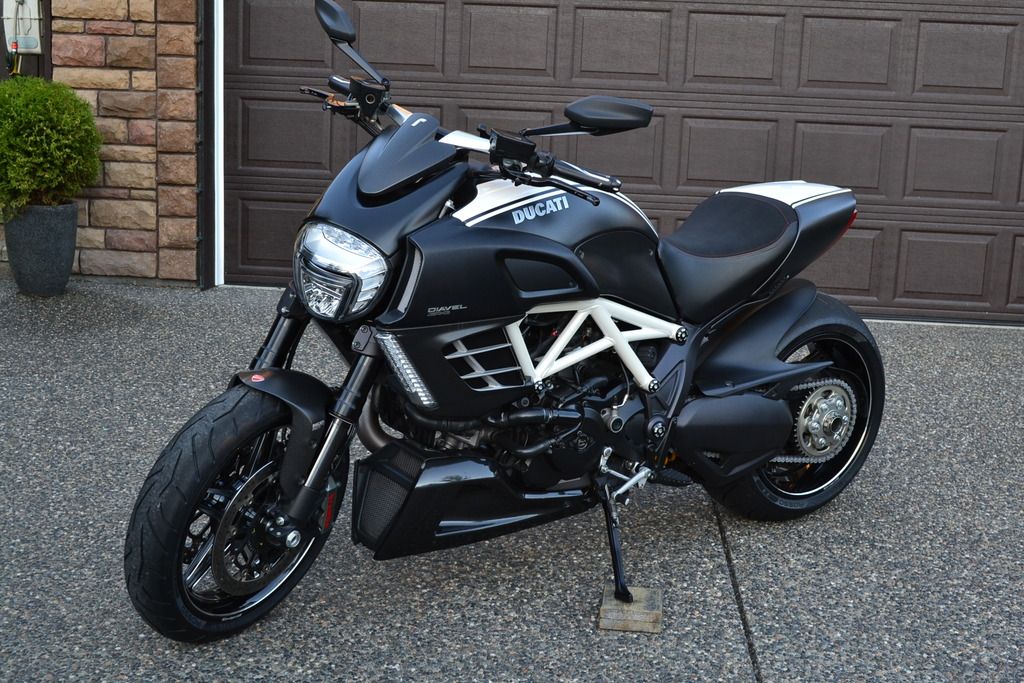 For those that want to do the conversion, note that Gen 1 headlight wires are different, so you will have to swap the high beam wire with the parking light wire. Do not connect directly the Gen 2 3 pin and 2 pin connectors into Gen 1 connectors from the bike, the lights will not function properly. The Gen 1 headlight 3 pin connector has the low beam, high beam and the black negative wire. Gen 1 headlight 2 pin connector has the parking light wires.
The Gen 2 LED headlight 3pin connector has the low beam wire +, parking light wire + and the negative black wire. The 2pin connector for Gen2 headlight is the actual high beam, which on your Gen1 the same 2pin connector is for the LED strip parking lights.
You will understand what I mean when you look at the wires and the connectors.
I hope you like it.
Cheers